Overview of LoadOps Dispatch Page
Overview
Location within the web app Dispatch
The Driver Dispatch Gantt chart gives an overview of the timeline and workload of all your drivers for the current and following 7 Days. In one glance, you can know:
All the drivers and the current loads being hauled by them
Driver loads that may get delayed
Future loads
Driver time off
Drivers who are moving empty and need a load now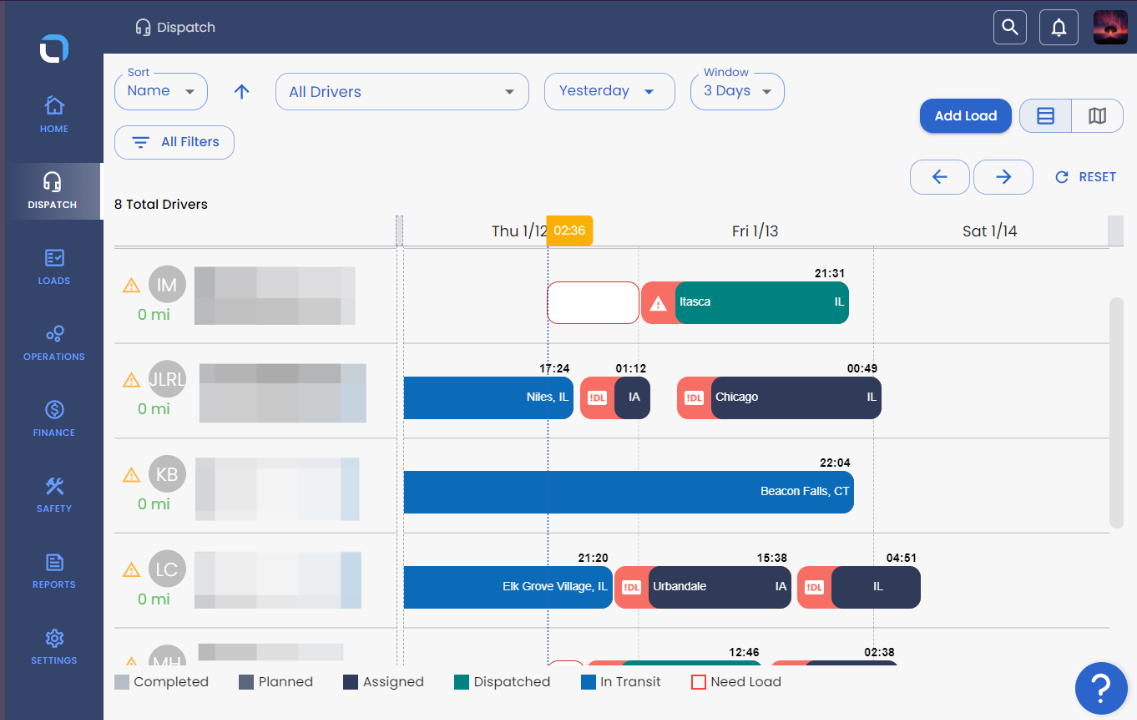 Map
You can also track the current locations of the driver on a map. Click the toggle at the top right of the page to switch to this view. All routing within LoadOps is provided by Trimble MAPS.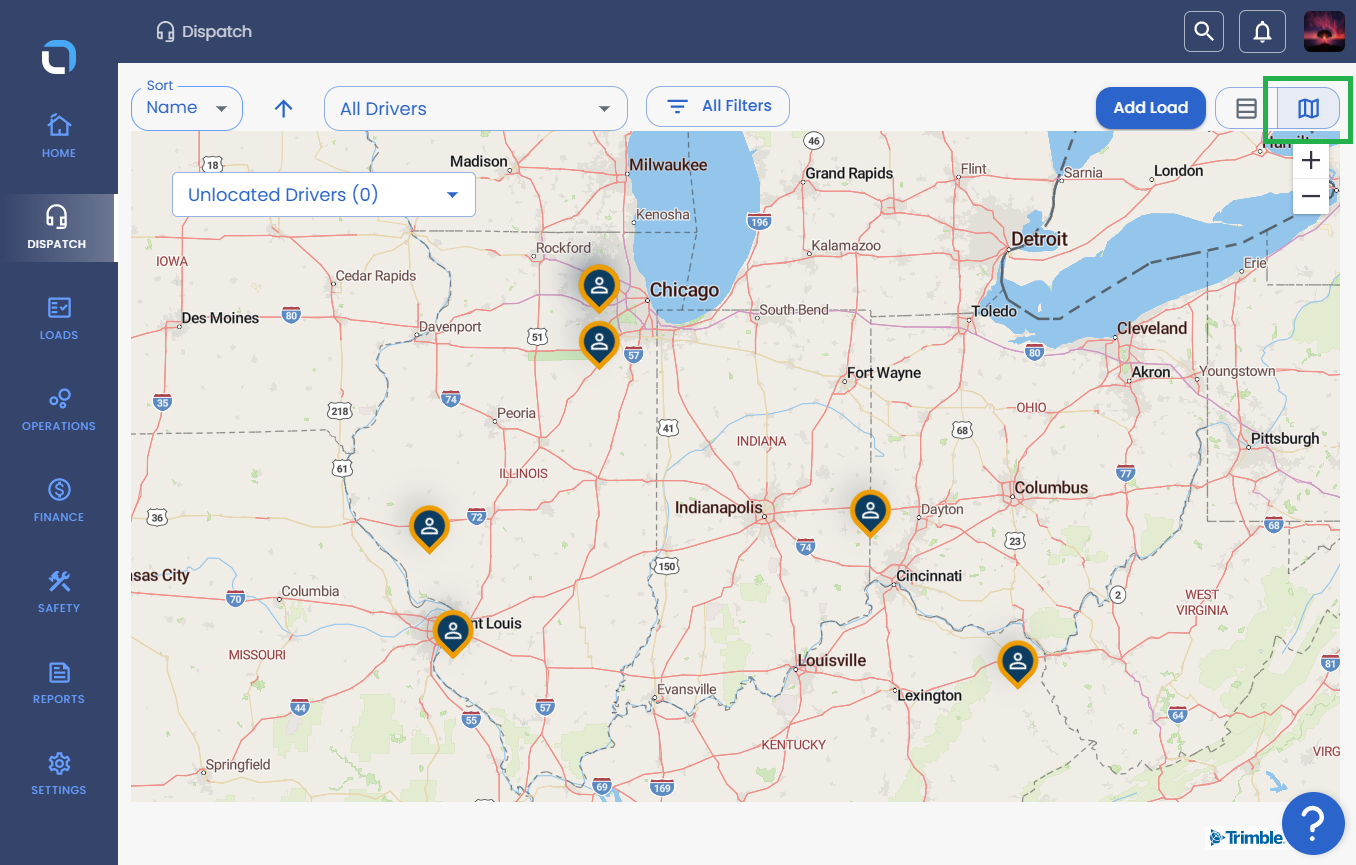 Load and Time Details
Hovering on any bar on the Gantt chart gives you an overview of the load being carried by the driver, details of a driver's time off, or an overview of the available time period. In case of empty movement, it also gives information like the destination of the driver, remaining duty/shift time, etc.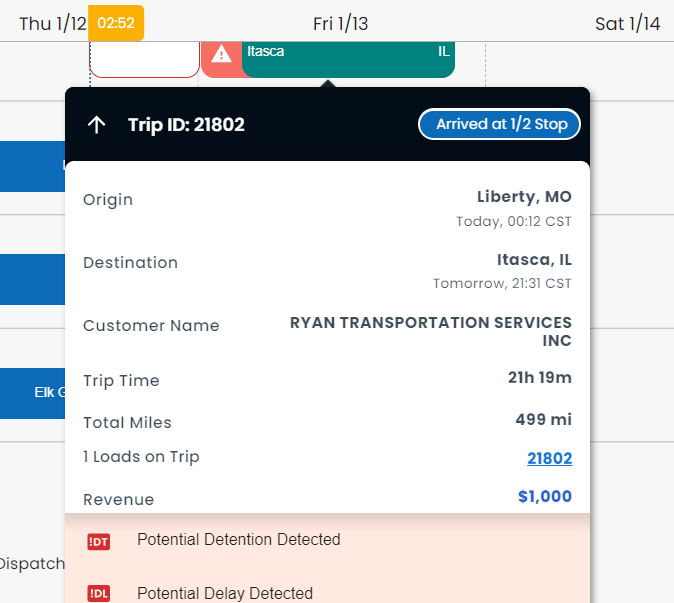 Future Loads: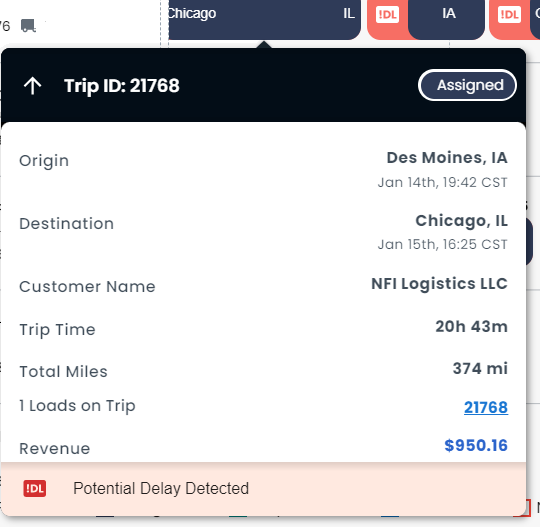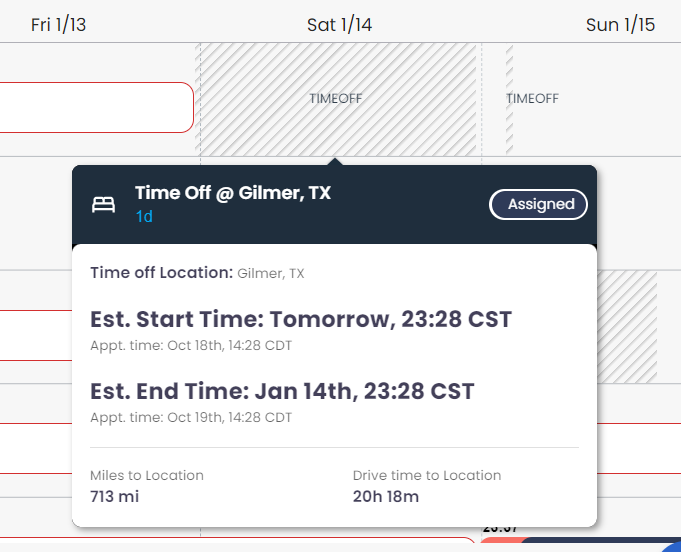 Clicking a bar of a load will take you to that particular load.
There are various color codes that we use to signify different types of loads and available times
| | |
| --- | --- |
| Dark Green | Dispatched |
| Blue | In Transit |
| Grey | Completed |
| White | Time available |
| Dark Grey | Planned |
| Black | Assigned |
| Red | Needs load now |
These color codes are defined at the bottom left of the screen on this page within LoadOps for your convenience: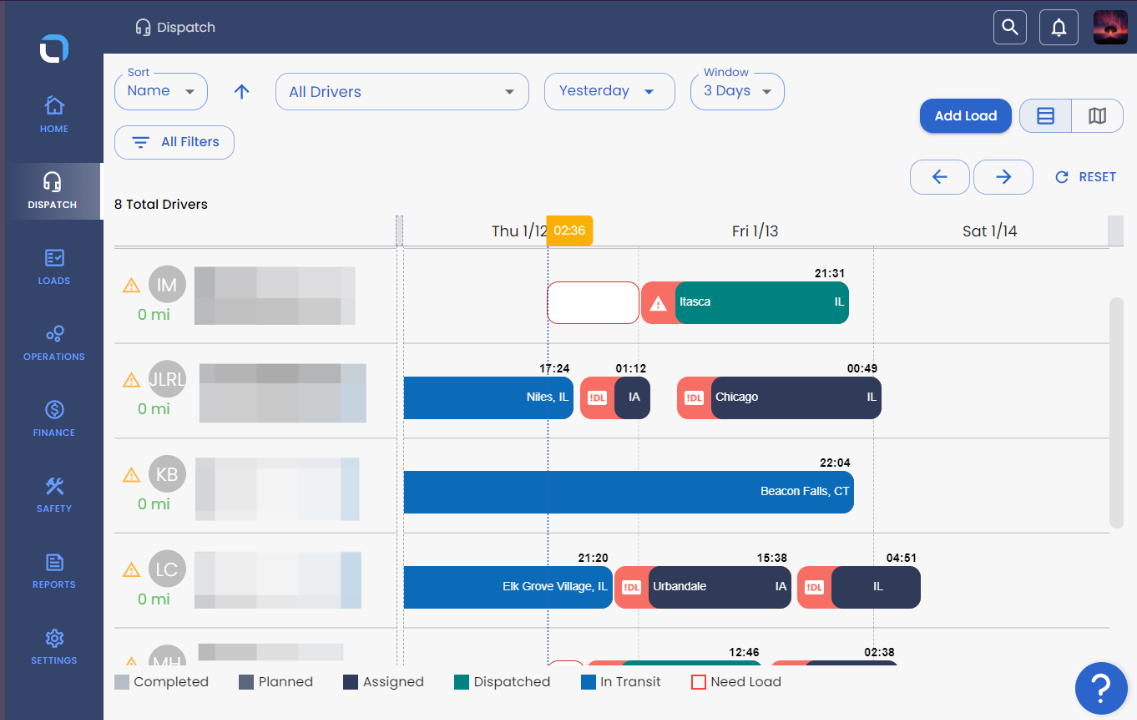 For example, hovering over the red bar means that the driver is in immediate need of a load. Hovering will also provide additional information about that load or time block.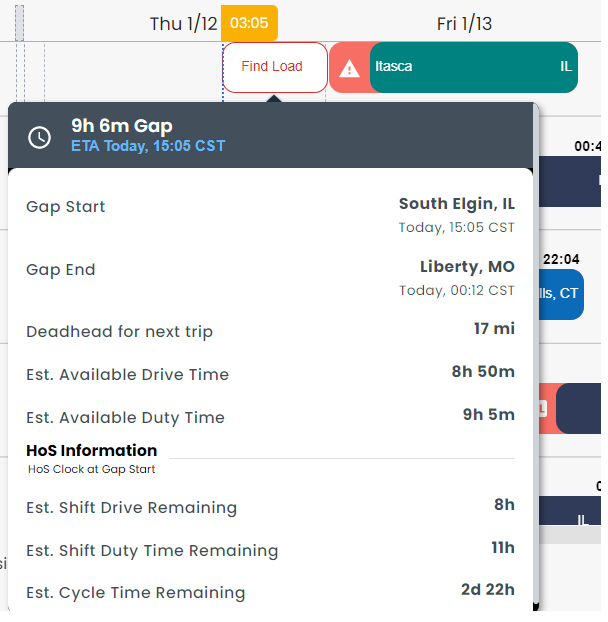 Filters
There are several filters at the top of the page to help you view the most relevant data. Filter by a particular driver list, Days, employment type (Owner Operator and Employee), and operation type (local, regional, etc.).