Overview of LoadOps Dispatch Page
Dispatch Gantt View
The Driver Dispatch Gantt chart gives an overview of the timeline and workload of all your drivers for the current and following 7 Days.
All the drivers and the current loads being hauled by them
Driver loads that may get delayed
Future loads
Driver time off
Drivers who are moving empty and need a load now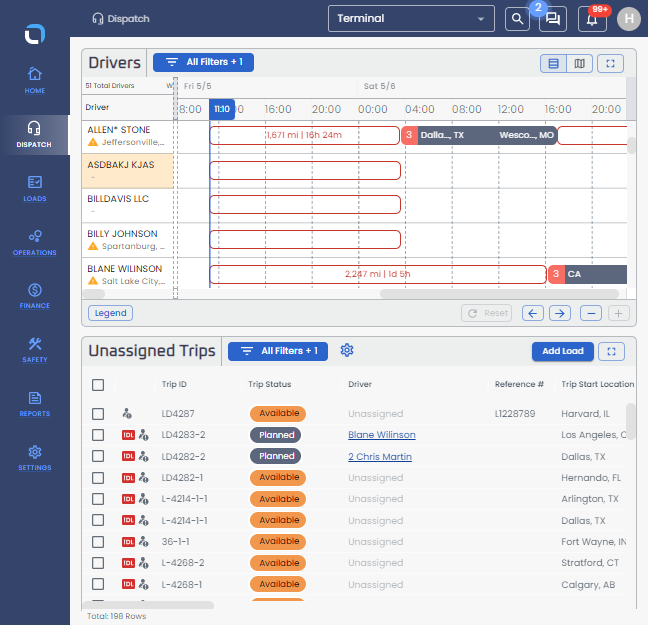 Gantt view legend - Load Status Definitions
All stops related to the trip have been completed.

The trip has been added to the drivers schedule.

LoadOps does not notify/show loads in a Planned status to drivers using the mobile app.

The trip has been added to the drivers schedule.

LoadOps will notify and display loads in an assigned status to drivers using the mobile app.

The driver has begun activities on the trip but has not yet arrived at the first stop of the trip (typically indicative of deadhead mileage).
The driver has arrived at a minimum of one stop on the trip and is performing activities related to the trip.
Mileage displayed in the Gantt chart to indicate empty miles headed to a load stop or relay.

Gaps in the driver timeline where a load is needed to be added.

Clicking on a "Needs Load" section in the Gantt chart provides more information and gives you the option to either assign a trip, or search load boards for a trip that fits the gap.
Note: You can click the "-" option to zoom out and get a 7-day view in the Gantt chart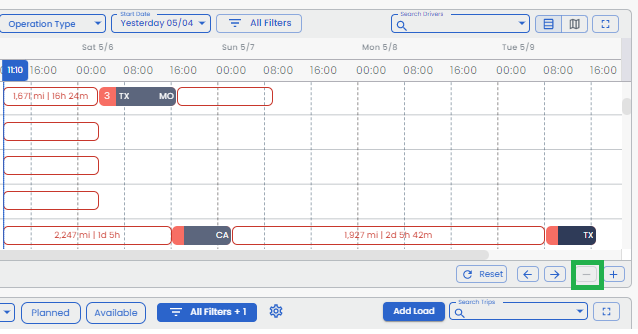 Load and Time Details
Clicking on any bar on the Gantt chart gives you an overview of the load being carried by the driver, details of a driver's time off, or an overview of the available time period. In case of empty movement, it also gives information like the destination of the driver, remaining duty/shift time, etc.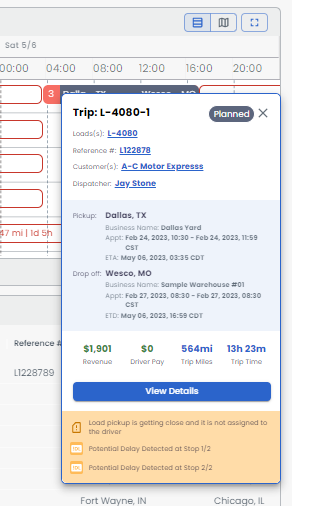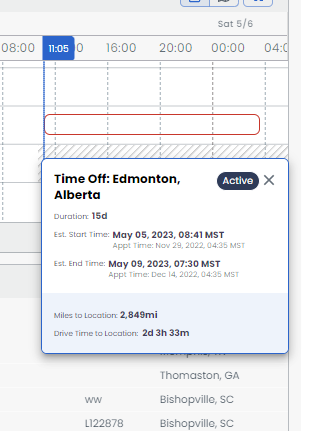 Filters
There are several filters at the top of the page to help you view the most relevant data. Filter by a particular driver list, Days, employment type (Owner Operator and Employee), and operation type (local, regional, etc.).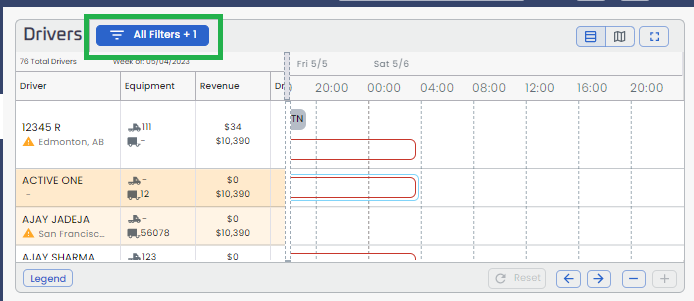 Map
You can also track the current locations of the driver on a map. Click the toggle at the top right of the page to switch to this view. All routing within LoadOps is provided by Trimble MAPS.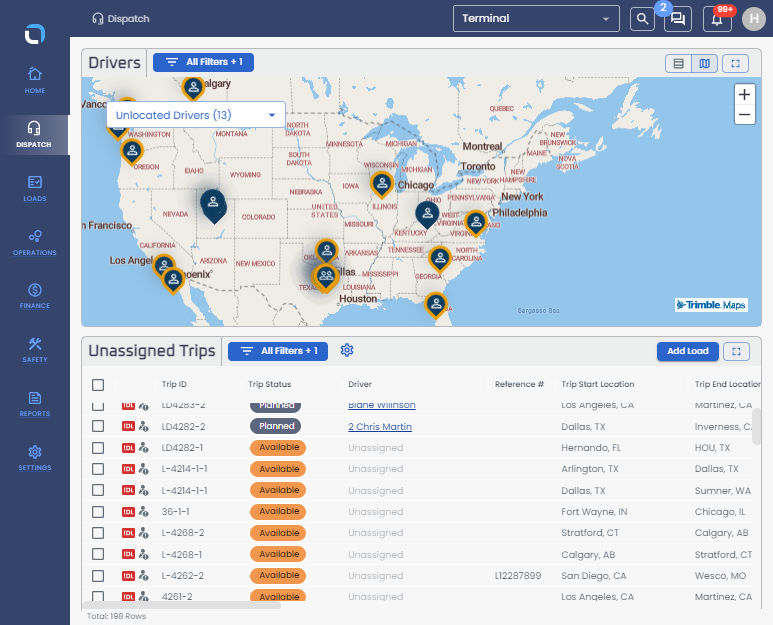 Unassigned Trips
The page of unassigned trips in your TMS is a valuable tool for maximizing your transportation efficiency. By applying filters, reviewing trip details, and checking driver availability, you can quickly assign drivers to trips
advantage of the filter options available at the top of the page to narrow down the list and make the assignment process faster and more efficient.