JJ Keller ELD
Overview of how to integrate your JJ Keller ELD into LoadOps
JJ Keller:
This integration allows you to connect your ELD with LoadOps and track the Hours of Service and locations of your drivers.
Before you can integrate, you will need a new set of credentials from JJ Keller.
Please contact your JJ Keller representative for the credentials needed to integrate your ELD with LoadOps.
Once you have the new credentials, follow the steps below within LoadOps:
Go to Settings ➡️ Integrations ➡️ ELDs
Select JJ Keller as the ELD Provider from the list (Picture-1)
Click on Activate from the right side of the screen (Picture-1)
Enter the Display Name and the new credentials provided by JJ Keller (Picture-2)
Click Save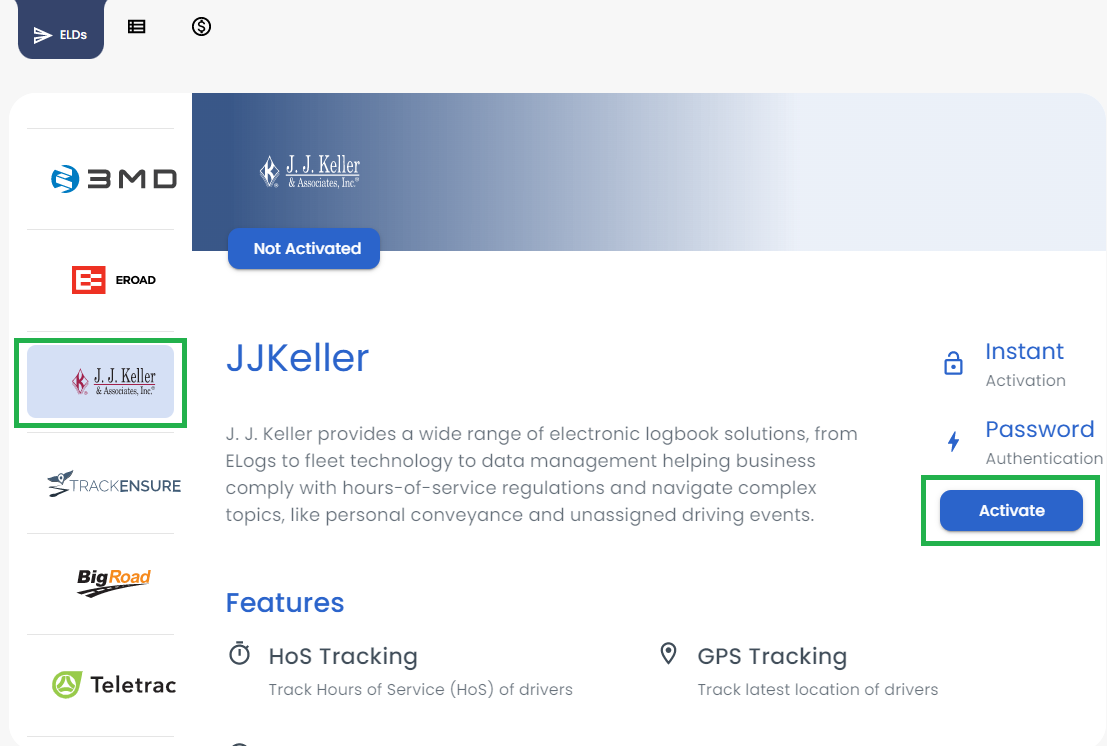 Picture-1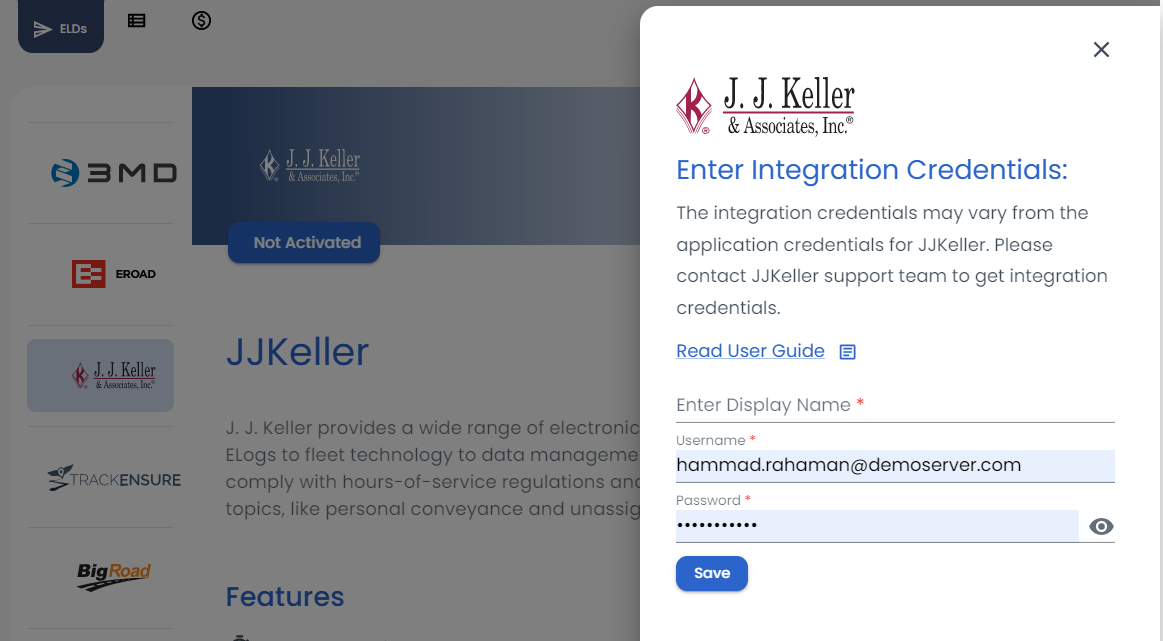 Picture-2
You should see that your ELD has been successfully added. Now you can create or link your drivers. Learn how here