Overview of how to adjust dispatcher payment terms in LoadOp
Overview
Dispatcher Commission is the payment given to a Dispatcher for the dispatching activity of Loads.
When a load is completed, the Dispatcher Commission expense is calculated based on the dispatcher's payment terms.
We will discuss how to add Dispatcher's payment terms, calculate Dispatcher Commission for a Load and how to generate the dispatcher settlement within this article.
Configure Dispatcher's Payment/Commission Terms
To add Dispatcher Commission, go to Settings ➡️ Users ➡️ Select the User ( Web User ) ➡️ Select the Payment Terms Tab. You will see the Payment Terms tab of your dispatcher below.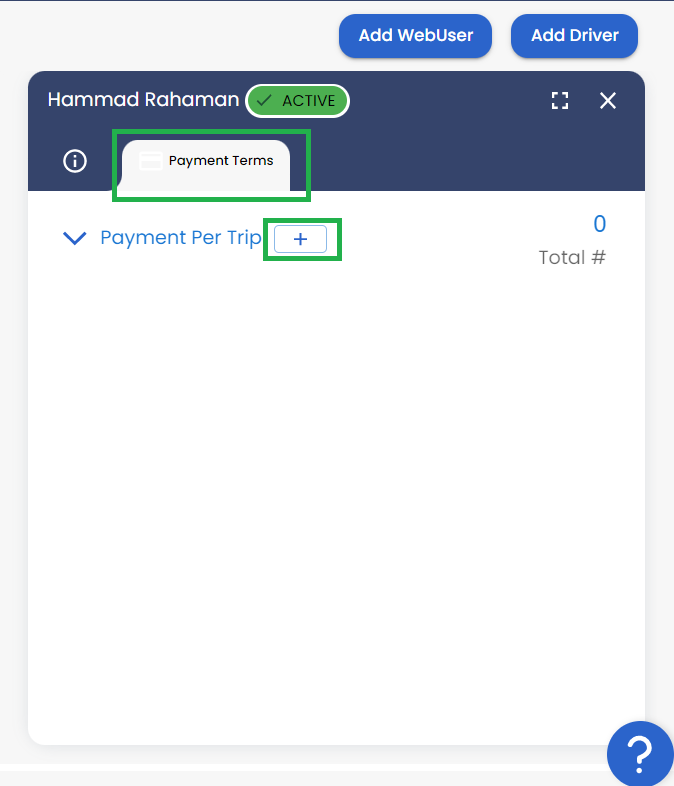 Image-1
Click on the Plus button, which will allow you to configure and add your line item as shown below. You can add multiple Line items as needed.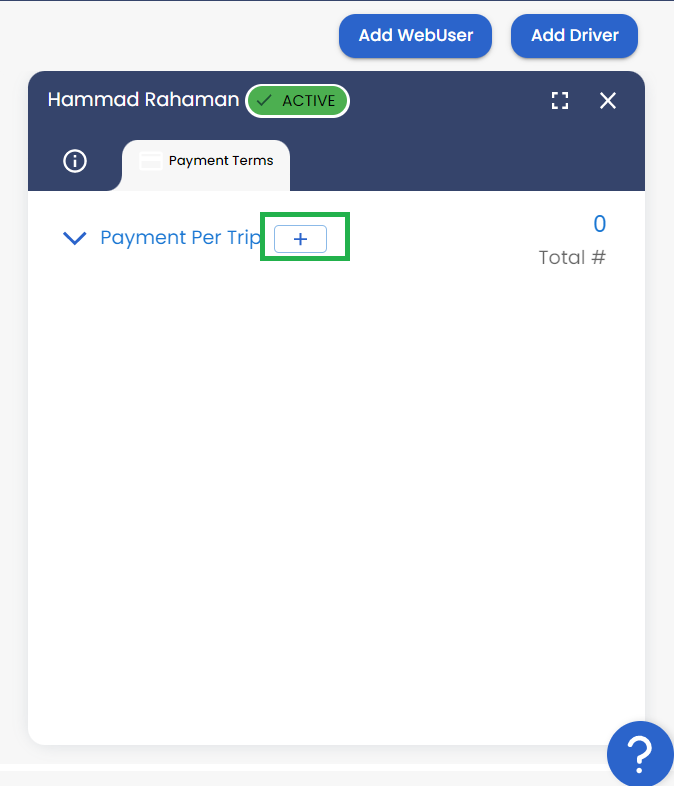 Image-2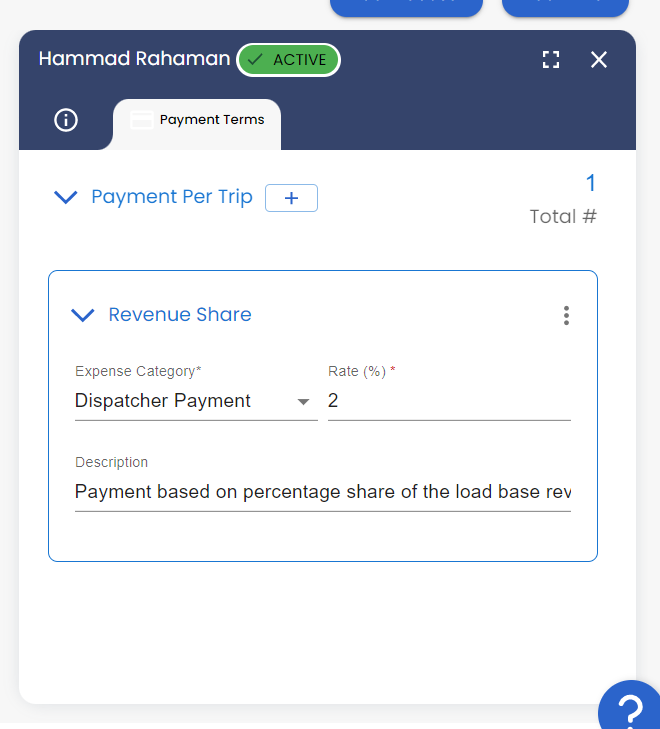 Image-3
There are two different Line items available for a Dispatcher
1) Flat Rate- A fixed payment on each load
2) Revenue Share- Payment based on a percentage share of the load linehaul revenue
Automatic Calculation of Dispatcher Commission for a Load
When the load is completed, LoadOps automatically calculates the dispatcher commission based on the payment terms explained in Step 1
Follow these steps to verify the dispatcher commission for a given load:
Go to Loads ➡️ Select a load ➡️ Click on the Financials tab and Verify Dispatcher Commission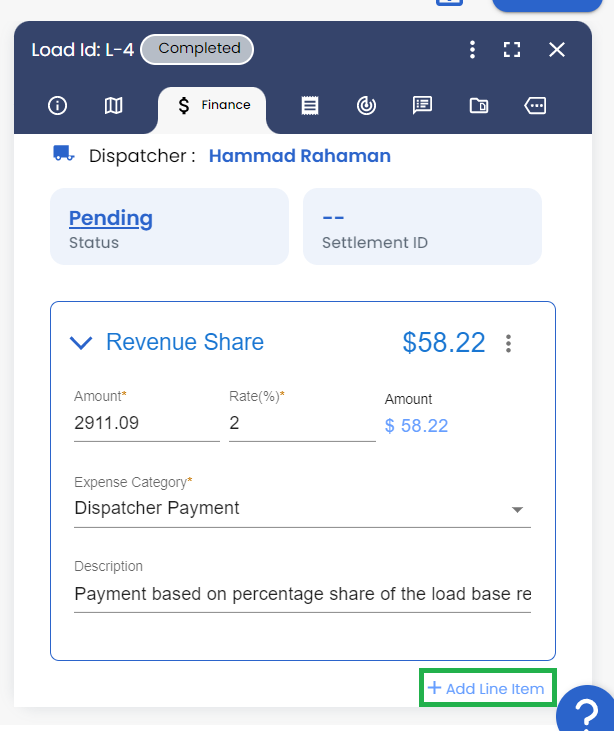 Image-4
Modify the settlement of a load by either editing any existing pay items or clicking on Add Line Item as shown above.
To recalculate the commission based on the payment terms and invoice Line item, click on the Dollar ($) icon as shown below.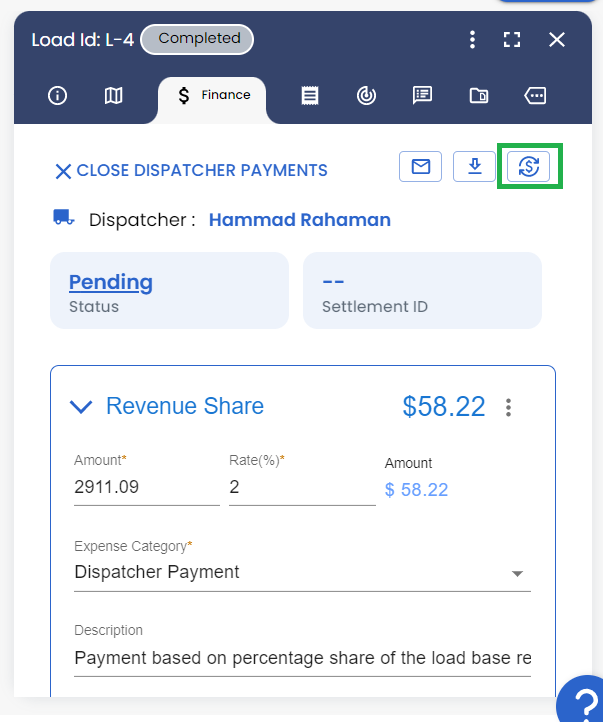 Image-5
Create and Finalize the Dispatcher Commission
When you are ready to create a dispatcher commission settlement, begin by following the steps below:
Click on Finance from the left side of the navigation bar ➡️ Settlements, click on the type, and select Web User from the dropdown.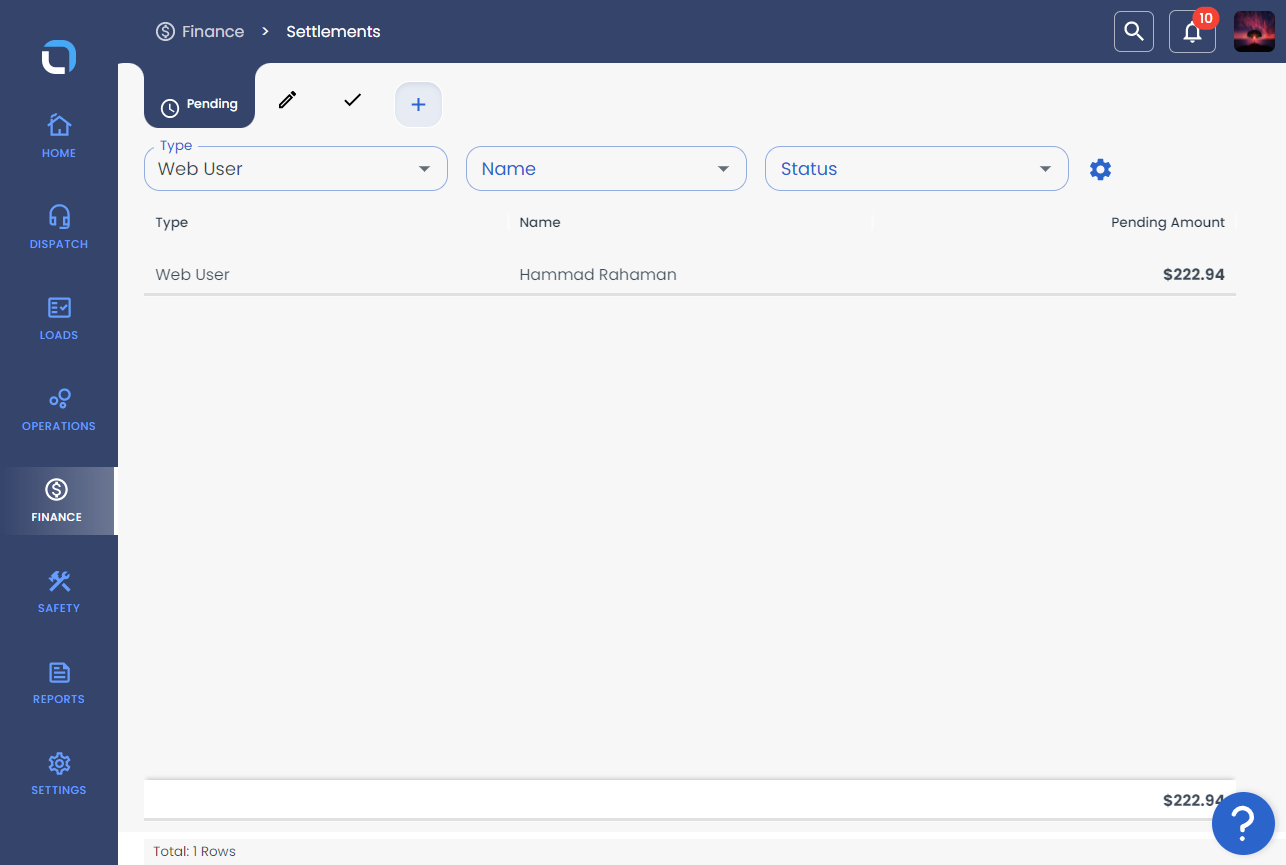 Image-6
Click on the User Name that will take you to the pending payments for the selected User
As shown in the below image.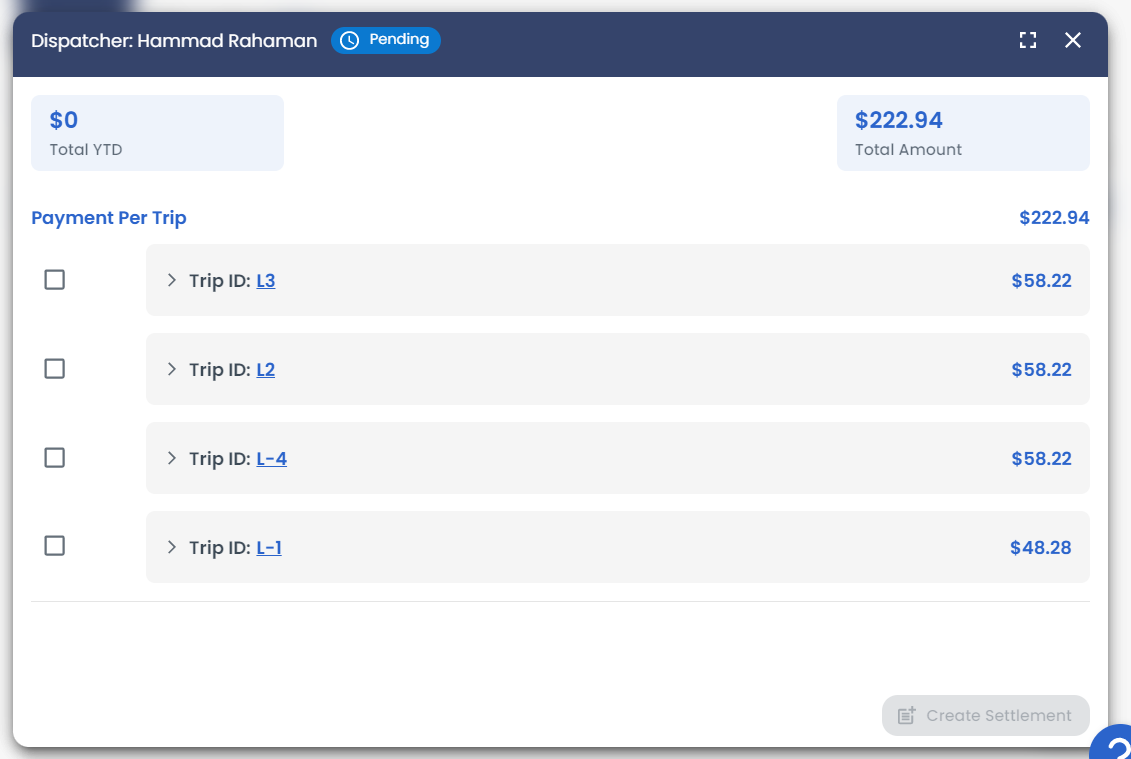 Image-7
Select the Trip IDs you'd like to add to this settlement period, and click on "Create Settlement" at the bottom right of the page to create the settlement for the dispatcher. As shown the below Image-8.
Select the start and end period of the commission and click Create to complete the settlement. As shown in the below image 9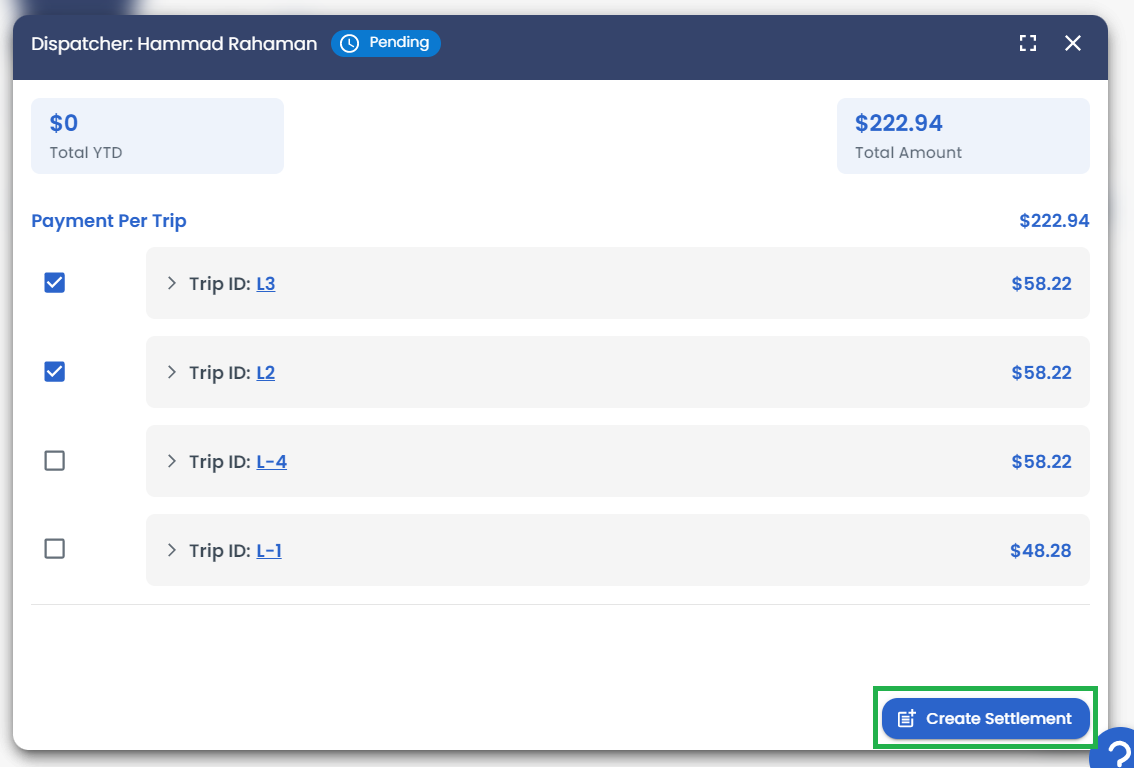 Image-8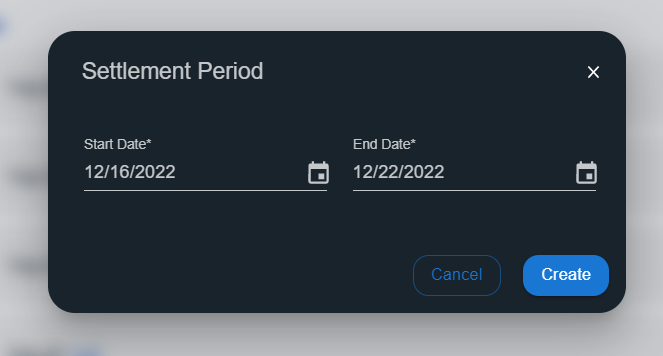 Image-9
Your commission will now appear as In Review within the web app and from here, you have the option to preview, download, or email the commission to your dispatcher.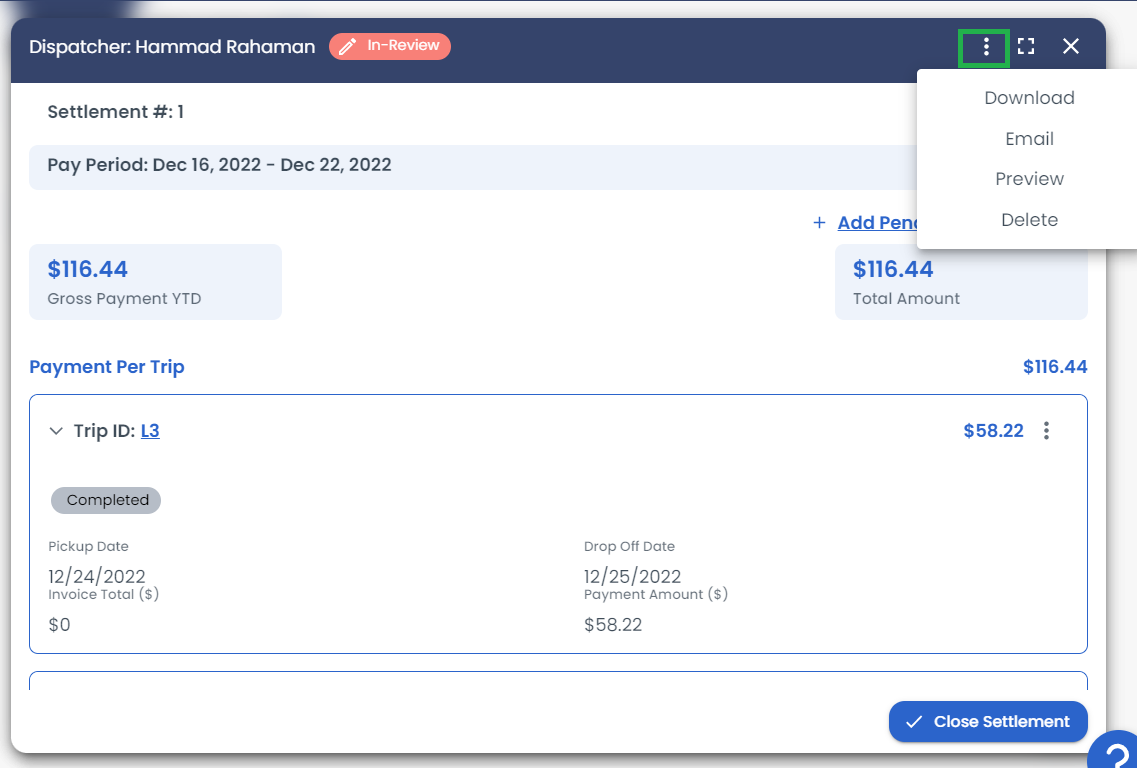 Image-10
Once the payment to the dispatcher is made, then click on Close settlement at the bottom right to close the commission.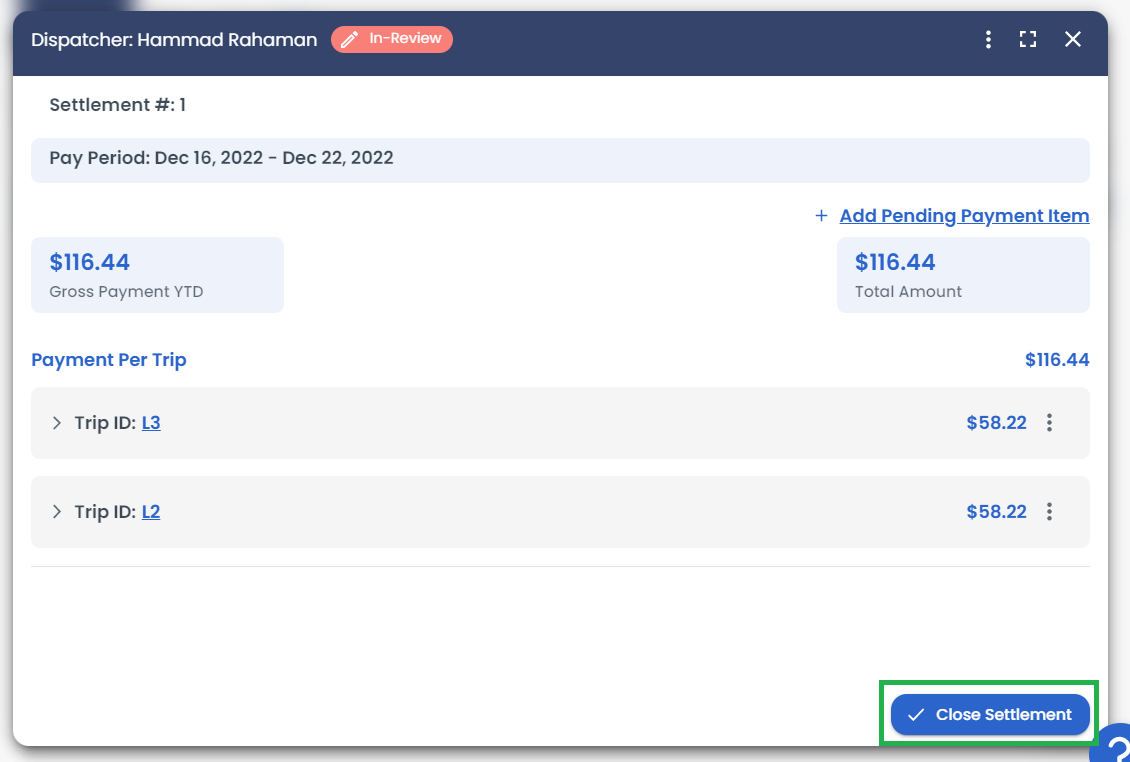 Image-11
You can find the Dispatcher Commissions report under the "Closed" section as shown below.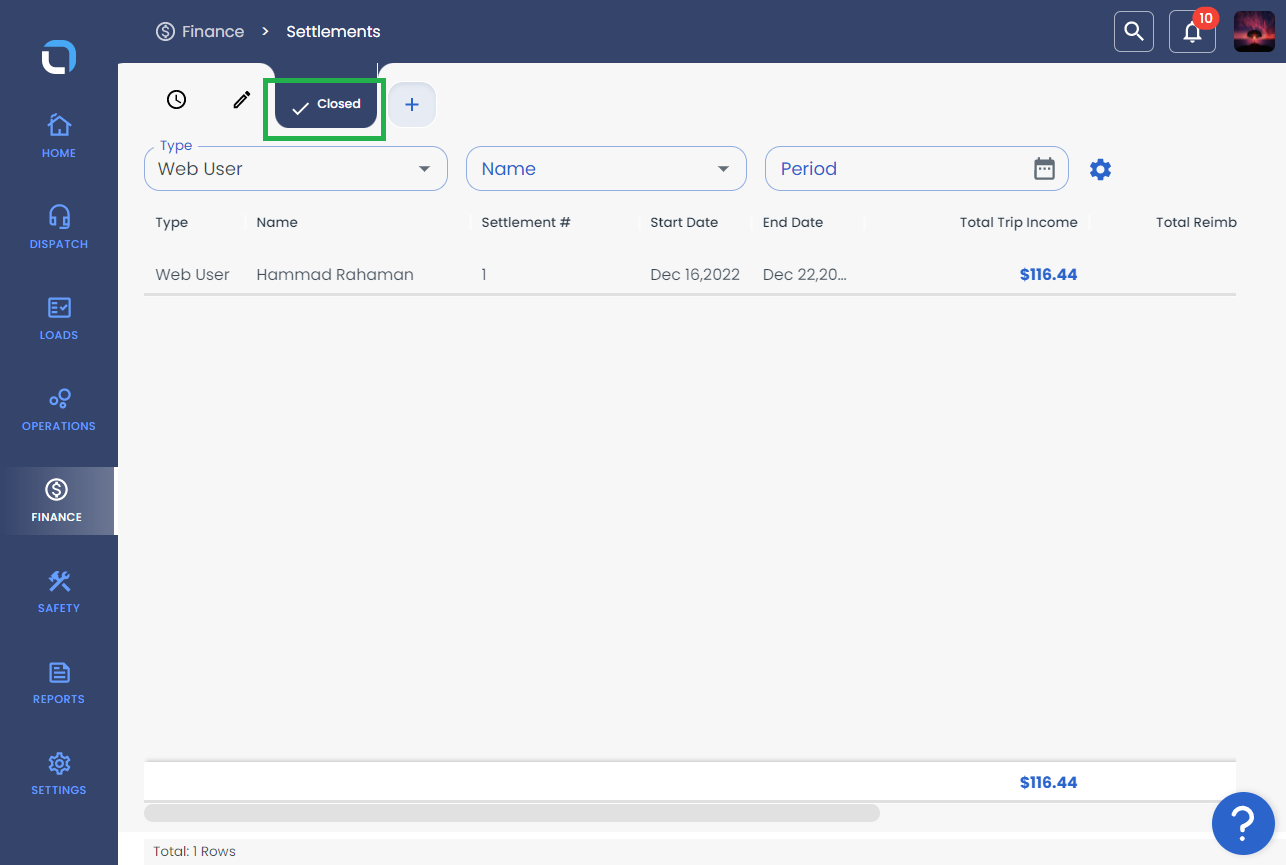 Image-12