Summary of the Preferences options in LoadOps
Overview
In the Preferences section you have the option to configure many preferences that apply throughout LoadOps. These preferences can be found within Settings > Preferences. (Please see the Image below). This article will explain each preference section and the options provided using the images under the respective preference.
Workflow: Please follow the adjacent link on how to set up Preferences: Preferences

Financial Goals
Financial Goals Settings include:
Target Revenue per Mile
Target Revenue per Loaded Mile
Target Weekly Company Revenue
Variable Cost per Mile
Average Daily Cost Per Truck
Invoice and Settlement
Invoice and Settlement Settings include:
Invoice Terms
Load/Invoice ID Prefix
Next Load/Invoice ID Number
Settlement Start Date
Settlement Period Length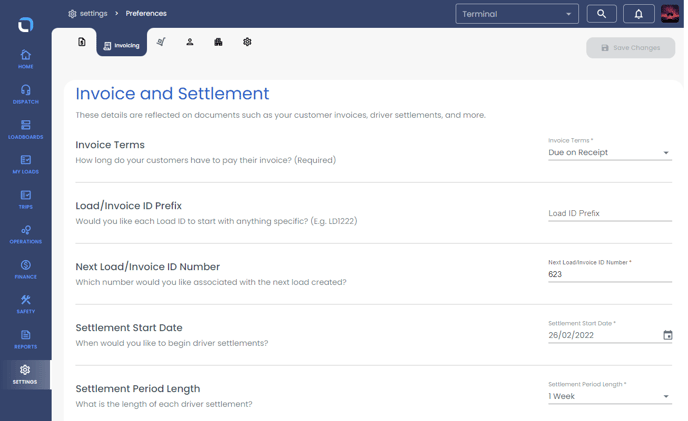 Loads
Loads Settings Include:
Activity Autofill Option for Load Stops
Default Equipment Type
Collect Load/Unload Timings
Calculate Detention
Make Bill of Lading Mandatory
Make Proof of Delivery Mandatory
Make Document Collection Mandatory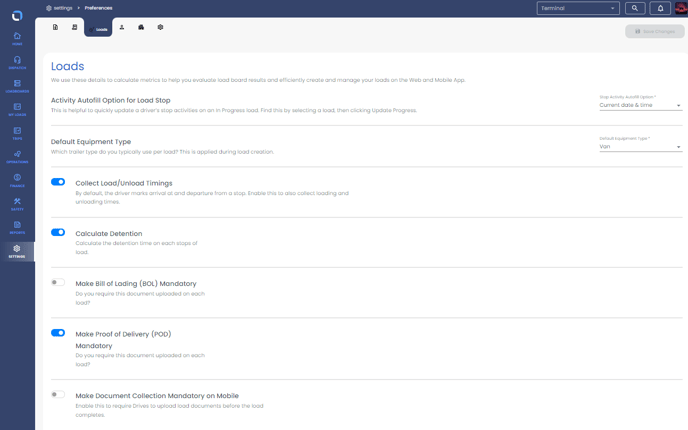 Driver
Driver Settings include (and are applied to all drivers by default but can be adjusted at the driver level also):
DVIR Preference
Work Week Type
Preferred Truck Stops
Ignore HOS Restrictions
Use Sleeper Birth Provision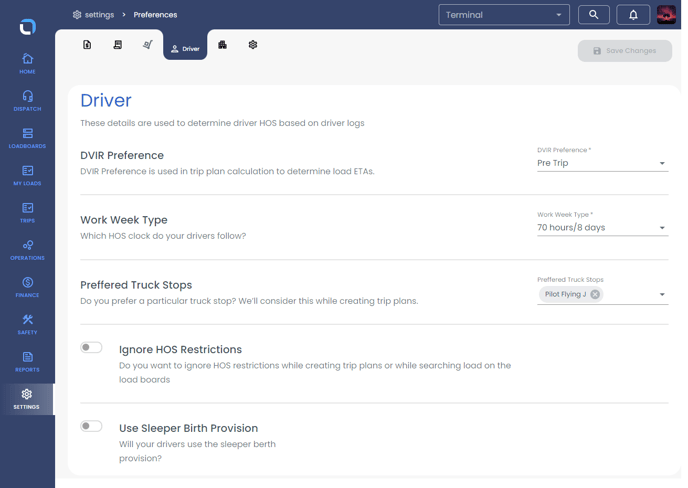 Company Info
Company info settings determine what information will appear on invoices and settlements as a default without terminals enabled:
Company Name
Company Logo
Phone Number
Fax Number
Email
Email From (setting to determine reply-to on emails sent by LoadOps)
Company Address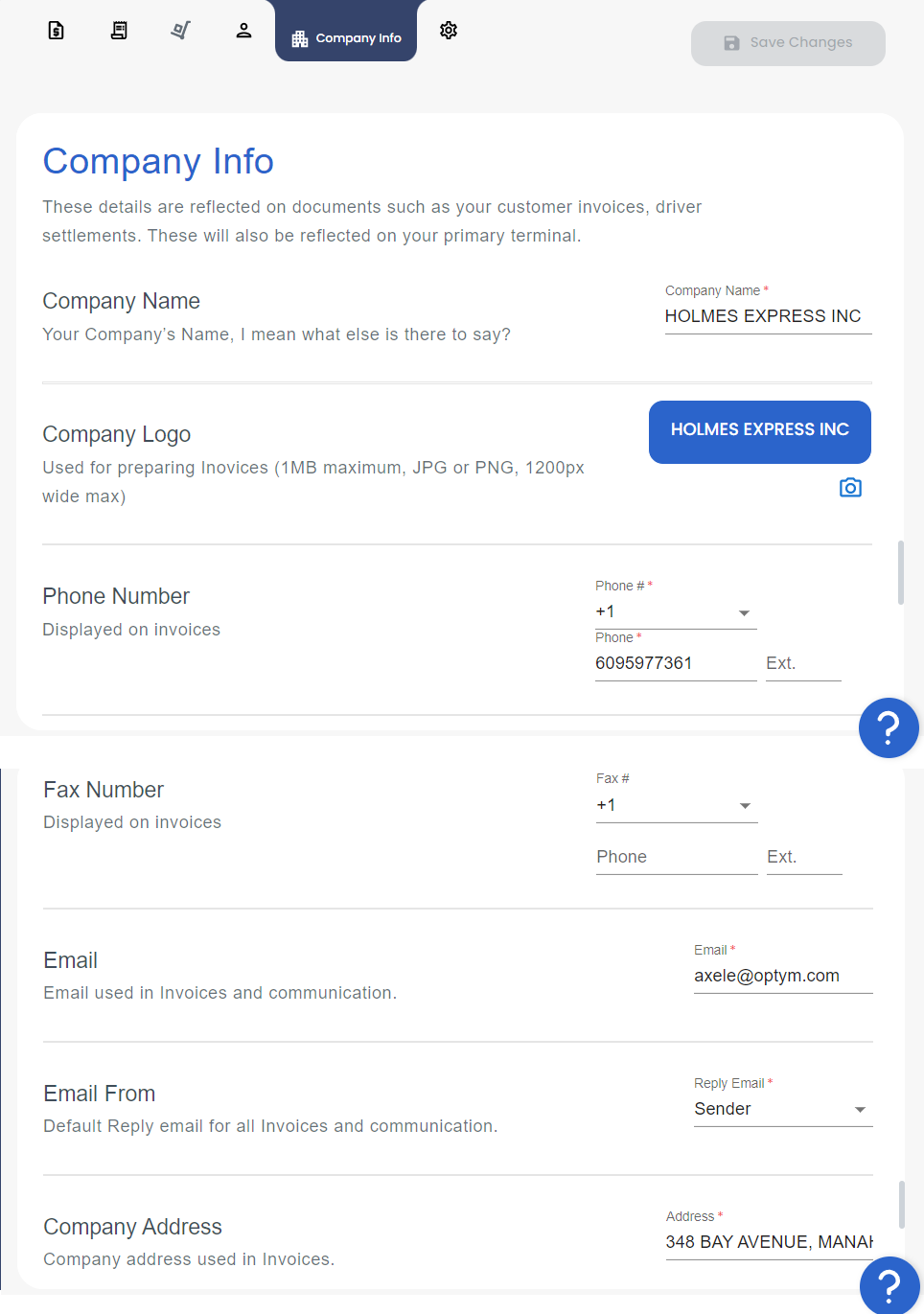 Miscellaneous Settings
Miscellaneous Settings include:
Default Time Zone
Work Start Week
Default Language
API Key

Under Miscellaneous Settings, you can generate an API key in order to use the API data export function.