Settlements
Settlements in LoadOps
Settlements are used to capture expenses & reimbursements in LoadOps.
Under the Finance▶️Settlements page, expenses & reimbursements are grouped by Driver, Tractor or Web User (generally the dispatcher)
Selecting one or more expense/reimbursement items will give you the option to create a settlement.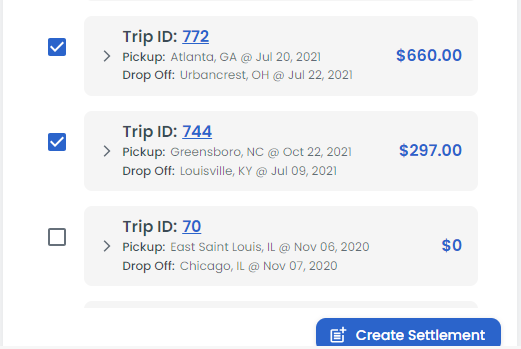 Once created, a settlement can exist in one of two statuses; In Review or Closed.
Looking for Driver settlements/Payment terms? Click here to read the article.
Settlements Panel
The settlement side panel can be used to modify settlements and add/remove pending payment items. Follow the guide below to learn more.
Settlement Page
Settlements are housed in the Finance▶️settlements page under In Review or Closed. Use the page filters to sort by driver/user/tractor, settlement period, and more.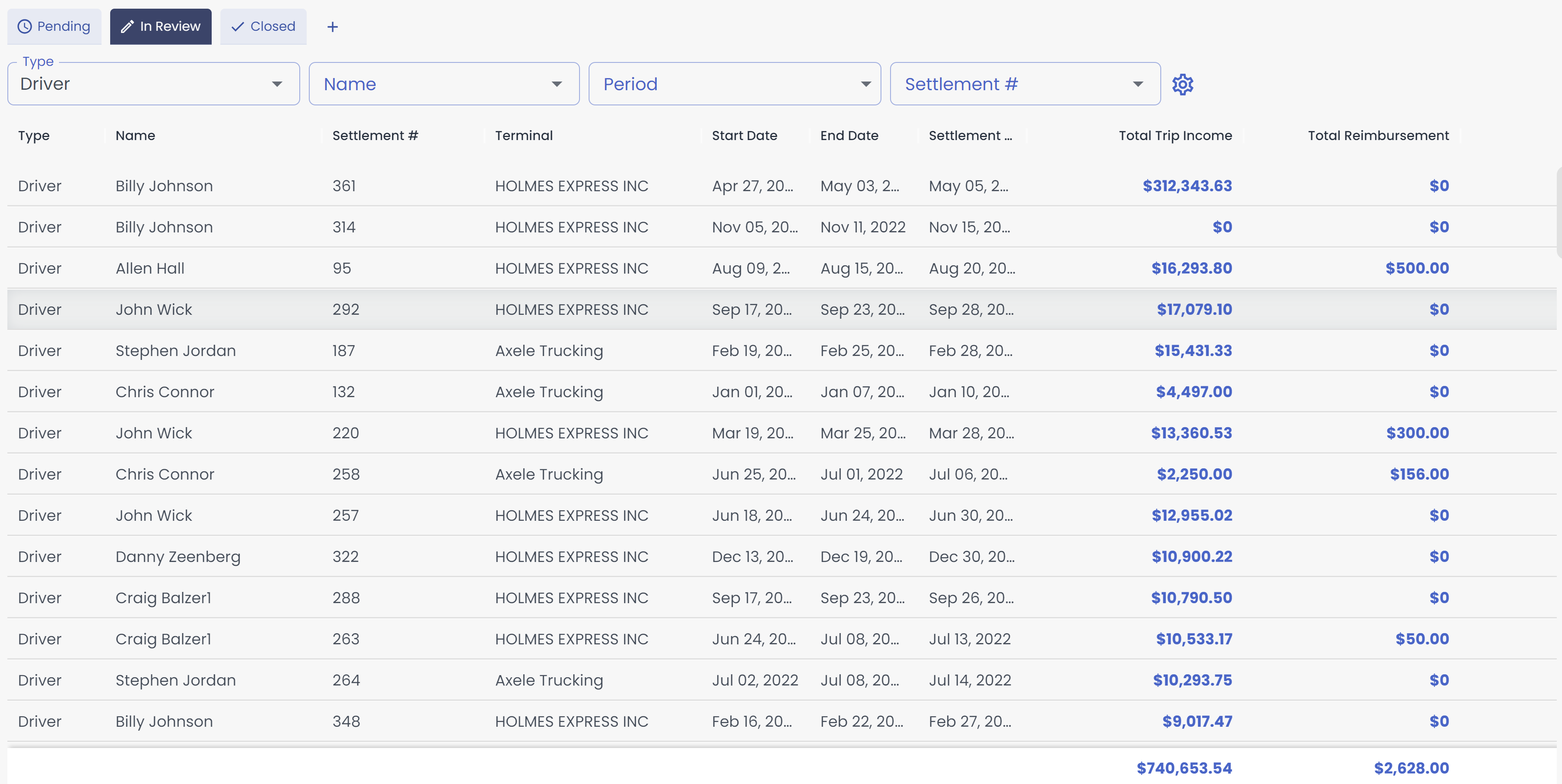 Data Export
Download a copy of all your settlements by clicking on Table Settings and selecting the Download Table Data option.